FINALLY A QUALITY RUG MADE FOR YOUR KITCHEN
Love a Duck rugs are made of cotton and wool-blended felt to add comfort and style to stain-prone zones.
Each rug features a protective PU top coat that shields vulnerable flooring around sink and stove or underneath the breakfast table against spills and stains.
The coated-cotton surface cleans up with the swipe of a cloth and makes sure you can keep on cookin' without any major interruption.
The lovingly designed patterns create rhythm and order in spaces of any size, whether you prefer a separate kitchen or a live-in kitchen.
And the rug visually integrates and defines cooking zones and dining areas visually as well as functionally.
So, with Love a Duck, you can have nice things: a quality rug in your kitchen.
Why a love a duck rug is your best choice in the kitchen
Veggies roasting, kids at their homework, and pets being fed: the kitchen is undeniably the center of life's small rituals—and the big ones, too! As a result, it is also one of the most stain-prone zones in the house. When, for instance, and egg is dropped by accident or a piece of bacon escapes the frying pan. Or when the baby tastes a spoonful of solid food (in exchange for some delightful orange carrot froth) for the very first time.
Who has the time to treat another stain on the beige or grey kitchen runner at such moments? Exactly!
Would you like to have a rug that simply lets you move on in comfort, ease and grace? A rug that is as much of a mess catcher as it is an eye catcher? That is not made of PVC or vinyl but of cotton and felt and still wipes clean in a second? Smooth and just a touch bouncy at the same time?  Featuring a lovingly designed pattern matching your personal style? A rug that can be beige or grey as well as all the colors of the rainbow, just as you want?
Then a Love a Duck coated-cotton rug is for you!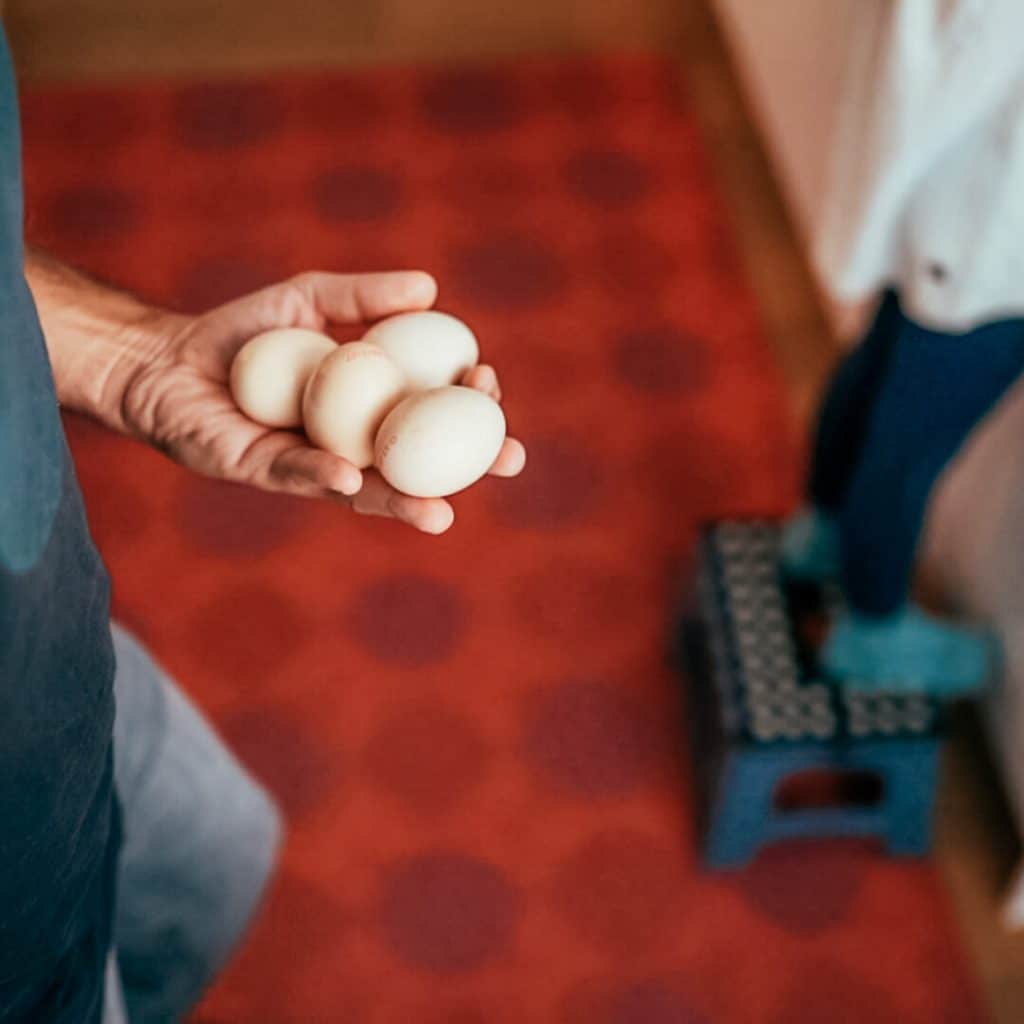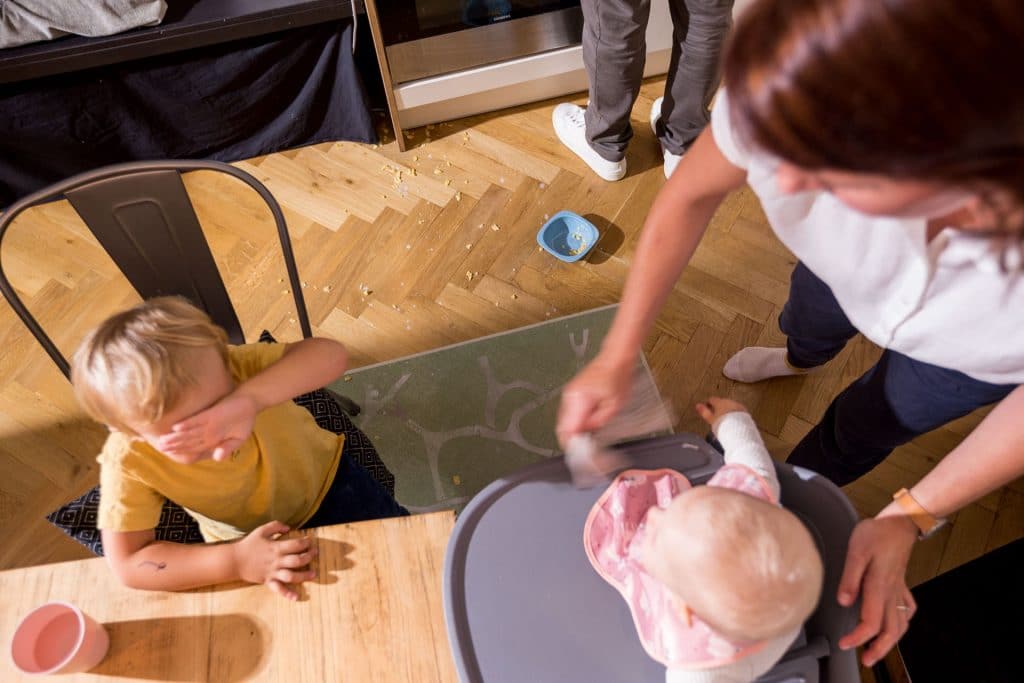 Favorite patterns and color variations
Pattern repetition looks particularly attractive on a runner because it enlivens, gives direction, and visually organizes the space. Our Lure Allure pattern was designed to offer an attractive alternative to drab runners, with names inspired by the history and geography of spices from around the world.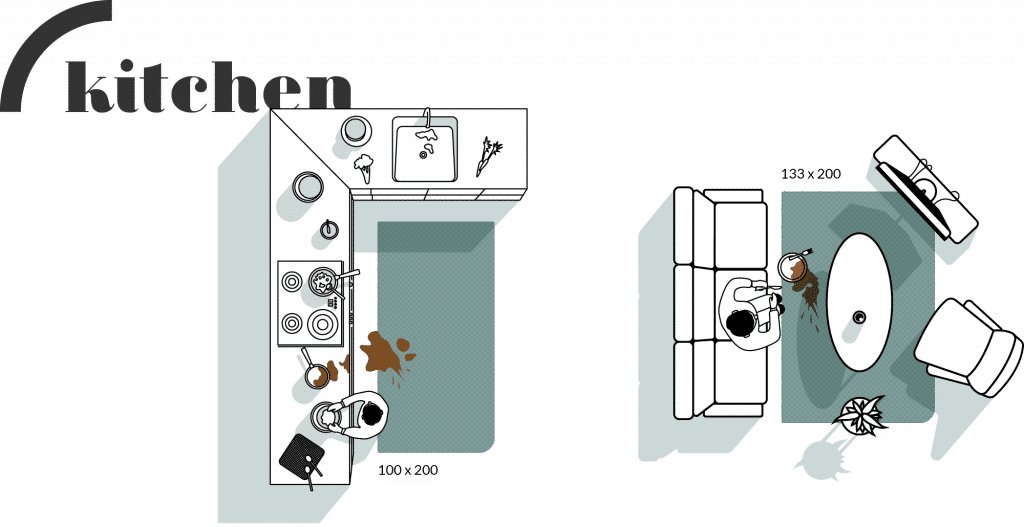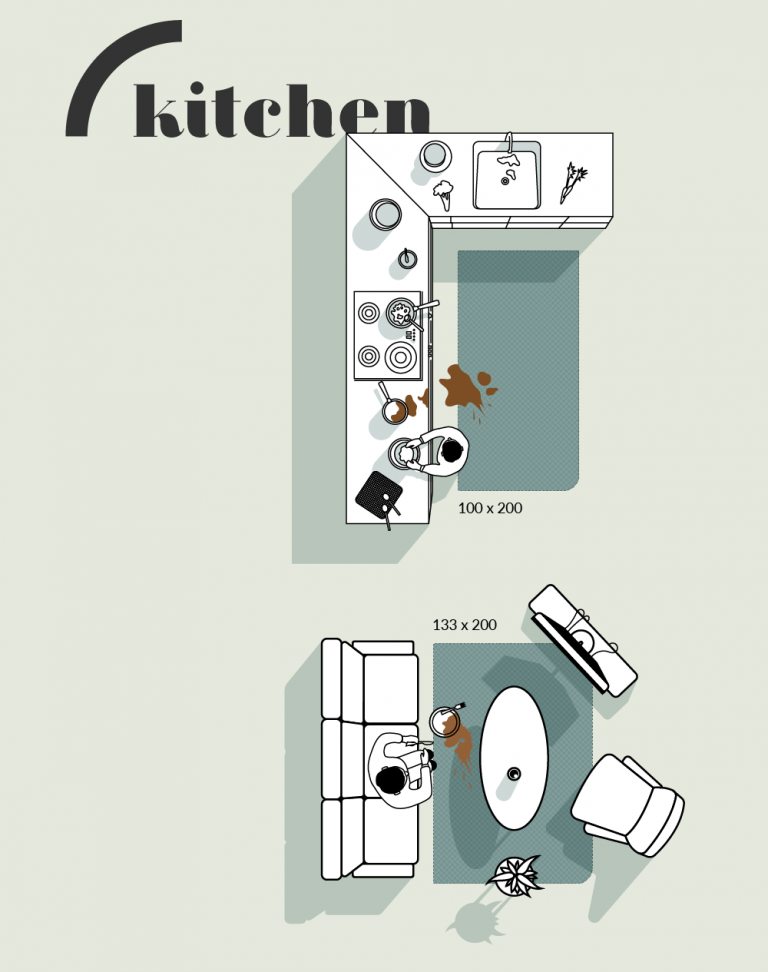 Depending on your kitchen layout, we recommend runners or rectangular formats. We offer standard sizes in both categories:
RUNNERS
80 cm x 180 cm
100 cm x 200 cm
100 cm x 300 cm
RECTANGULAR RUGS
133 cm x 200 cm
150 cm x 200 cm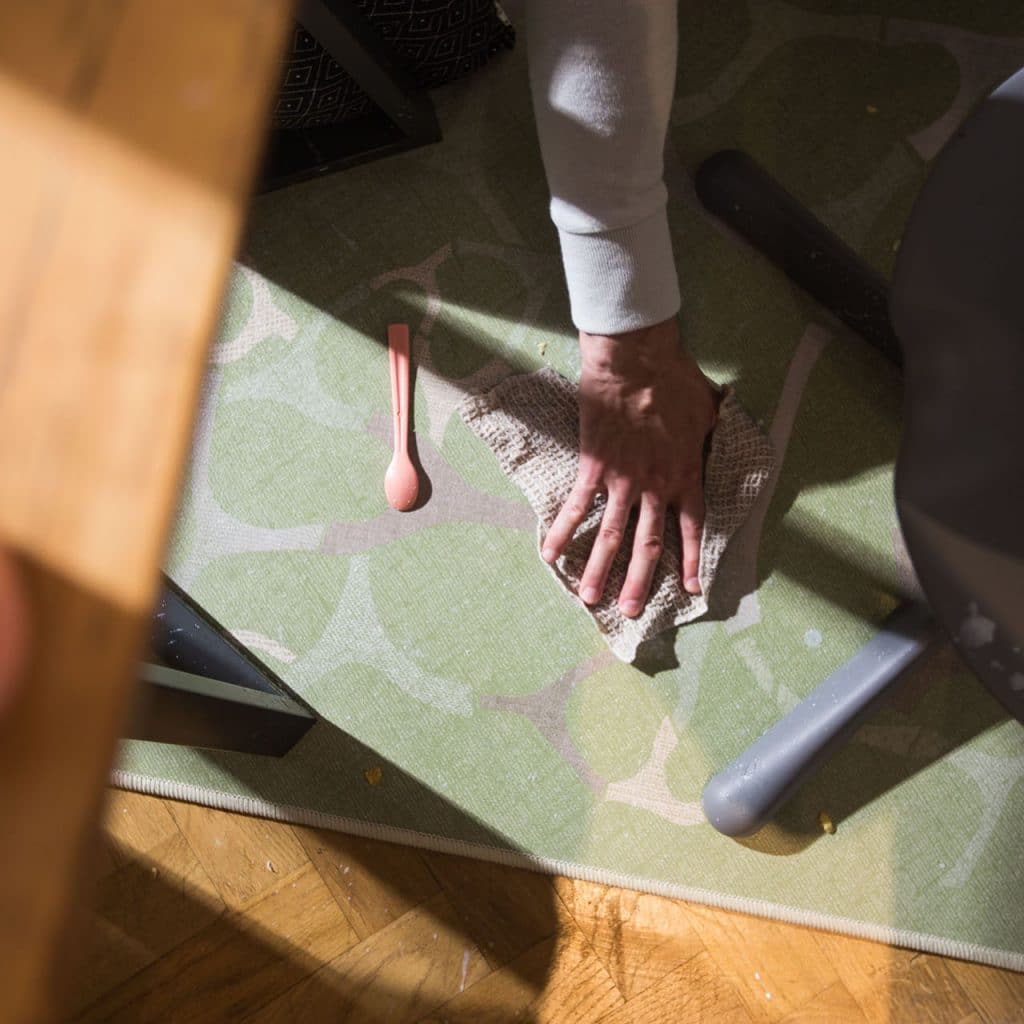 a rug to protect and celebrate the beauty of your Parquet
While food production still rules, we engage in more activities in and around our kitchens than ever. With open-plan living so popular these days, the walls between kitchen counters, dining areas and sofa-scapes disappear. We relax where we eat and where we cook. And vice versa.
Parquet has become the preferred choice of durable, sustainable and attractive flooring in today's home. Oiled or soaped options, in particular, combine the beauty of silky surfaces with healthy living standards and are often laid seemlessly across all areas of the home, including the kitchen. If only things didn't get messy so easily and so frequently!
A Love a Duck kitchen rug saves you the replacement of worn-out flooring and instead highlights each plank's unique and invaluable patina. It refreshes and protects your space—especially in those frequented zones where the parquet has grayed from foot traffic and been stained by spills.
Of course, a fine kitchen rug can also complement the luxury of freshly laid parquet and safeguard it from losing its virgin appeal all too quickly. Whichever choice is at your feet, a new rug can polish your space, and if it is a Love-a-Duck, it will keep it that way!
1. Big is beautiful. When choosing a Love a Duck coated cotton rug, go for the largest rug format possible to generously cover your work area.
2. Fleece-up underfoot. A fleece anchors the rug in place and provides additional softness to passionate chefs who spend lots of time in their kitchen. The OekoTex-certified fleece we supply here is washable in your washing machine. It is an ideal match for your Duck. It is a sustainable alternative to anti-slip rugs because it can be re-used and recycled separately.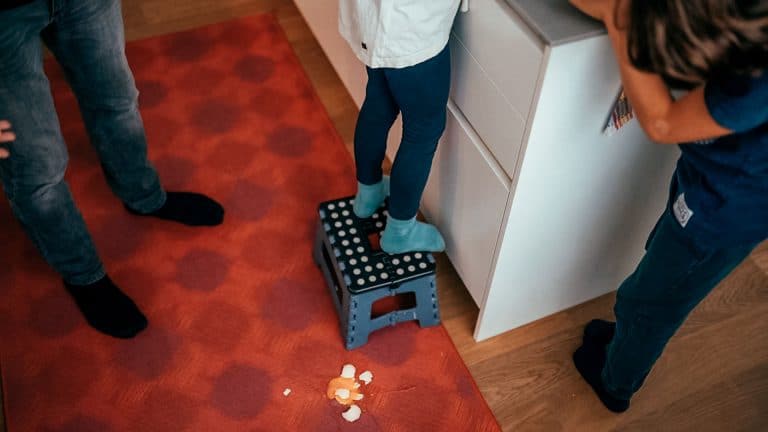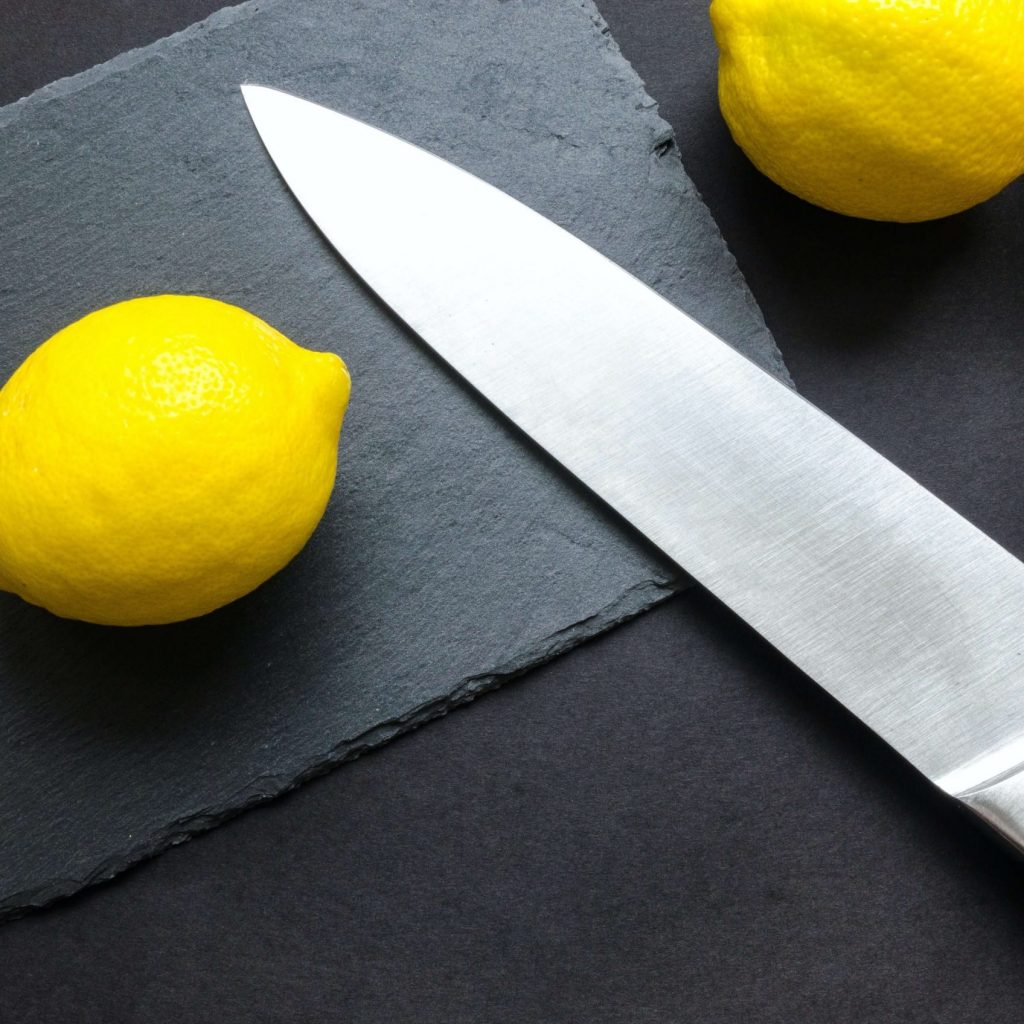 my favorite tool in the kitchen
Go big, go sharp, go pro with a good chef's knife!
It's absolutely worth it and you will never look back. You can use a chef's knife to prepare almost anything. To holiday rentals these days I bring my knife (does that sound scary?).
When buying your knife, make sure you test how it feels in your hand, how it is weighted. And check out some of the super inspiring videos chefs have published on YouTube demonstrating how to handle a knife. Clue: You hold it with your thumb and index finger placed on both sides of the blade where they connect to the handle rather than on the handle itself. This provides amazing stability and control. It's as though you've become one with your tool.
For me this was a revelation.
Here is my favorite tomato sauce recipe with you – one the New York Times has termed "perhaps the most famous recipe created by Marcella Hazan." The list of ingredients is adapted for European measurements:
TOMATO SAUCE
1 can of whole peeled tomatoes
1 glass jar of pureed tomatoes
125 g of butter
½ large onion or 1 medium onion, halved and the halves pierced with a tooth pick to hold then together
½ ts of salt
Place all ingredients (including juices) into a saucepan and bring them to a soft boil; keep the sauce bubbling lightly for as long as you like and until you have the rich consistency you desire (about 60 minutes). I recommend waiting until the tomatoes fall apart by themselves before mashing large pieces with a spoon. If you don't crush them in advance you can avoid a bitter aftertaste from the kernels. When the sauce is ready, you can easily remove the onion. Ta-da – you'll love it!
Combine with spaghetti, use for pizza, or add to one of my favorite comfort foods: Parisian Schnitzel with tomato sauce and spaghetti. Send me an email at hello@love-a-duck.com if you'd like a recipe for that, too. Can't wait to share more!