RUGS FOR LIFE
HATCHED IN VIENNA
Hello and welcome to our site! We are Martina and Patrick, the founders of Love a Duck – Rugs for Life. We are a married couple and, together with our best son in the world, we live in Vienna.
Love a Duck was started from personal experience with canvas rug prototypes in our home that were created to meet typical daily demands. We wanted something that would be fast and easy to clean, nice-looking year-round and made of quality materials. And, importantly, also suitable for allergy patients. 
Because we really enjoy the beauty of our rugs – and because we have more time, greater comfort and less stress at home thanks to their daily support – we went on to develop a unique product with a label as notable as it is true to the material. We are so pleased to share "Love a Duck" with you and your loved-ones.
We wish you great joy in exploring the site and in finding your own new textile companion for an effortlessly beautiful floor.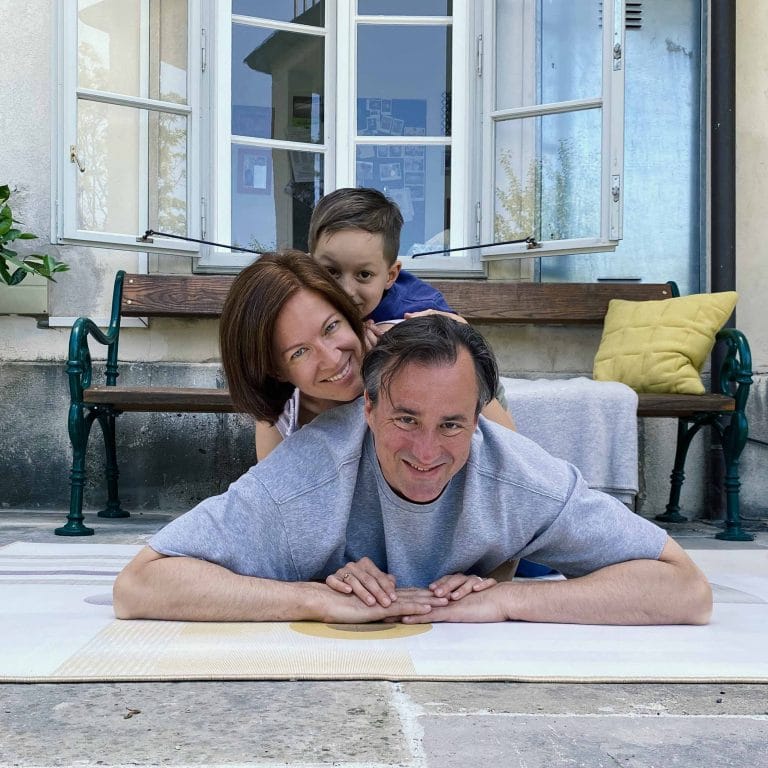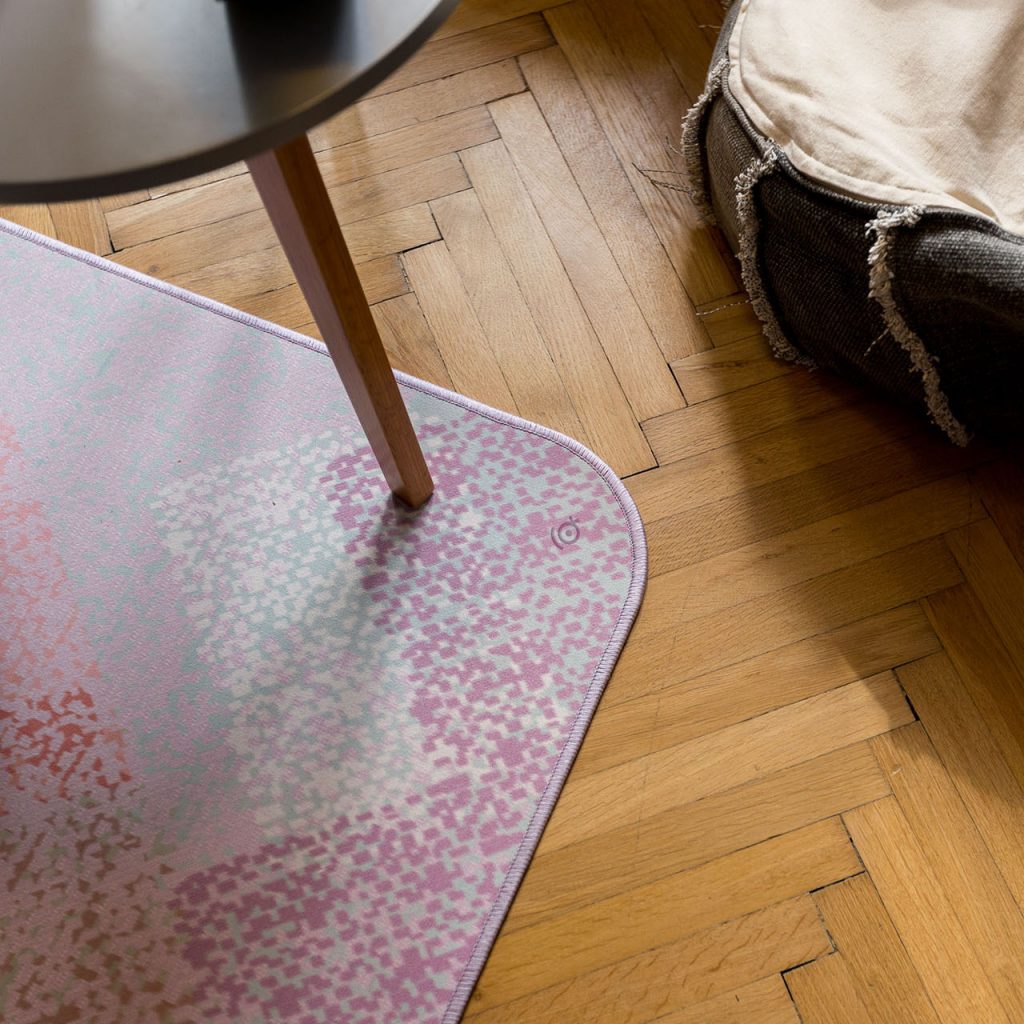 A well-rounded solution
for familiar problems
When our son was born and fast approaching finger-food age, we went looking for a rug that would help us to permanently protect the wooden floor underneath our family table while maintaining a basic sense of style and cleanliness.
We were searching for something nice and easy to keep clean when one's in for the long haul. Because, when you think about it, three to five meals a day over a period of five years already add up to 7,300 times of catching crumbs and sponging away spills on one's knees.
To our surprise, we were unable to find anything that truly combined effortless style with effortless care. And others were having the same problem. Underneath the dinner table while trying to finish a kitchen, complete a kid's room or create a welcoming hallway.
Looking for a well-rounded solution for problems as personal as they are familiar, Martina, a trained design historian with an enterprising spirit asked, "What if we could find a way of reinventing waxed canvas rugs for the contemporary home?"
What if we could find a way of reinventing waxed canvas rugs for the contemporary home?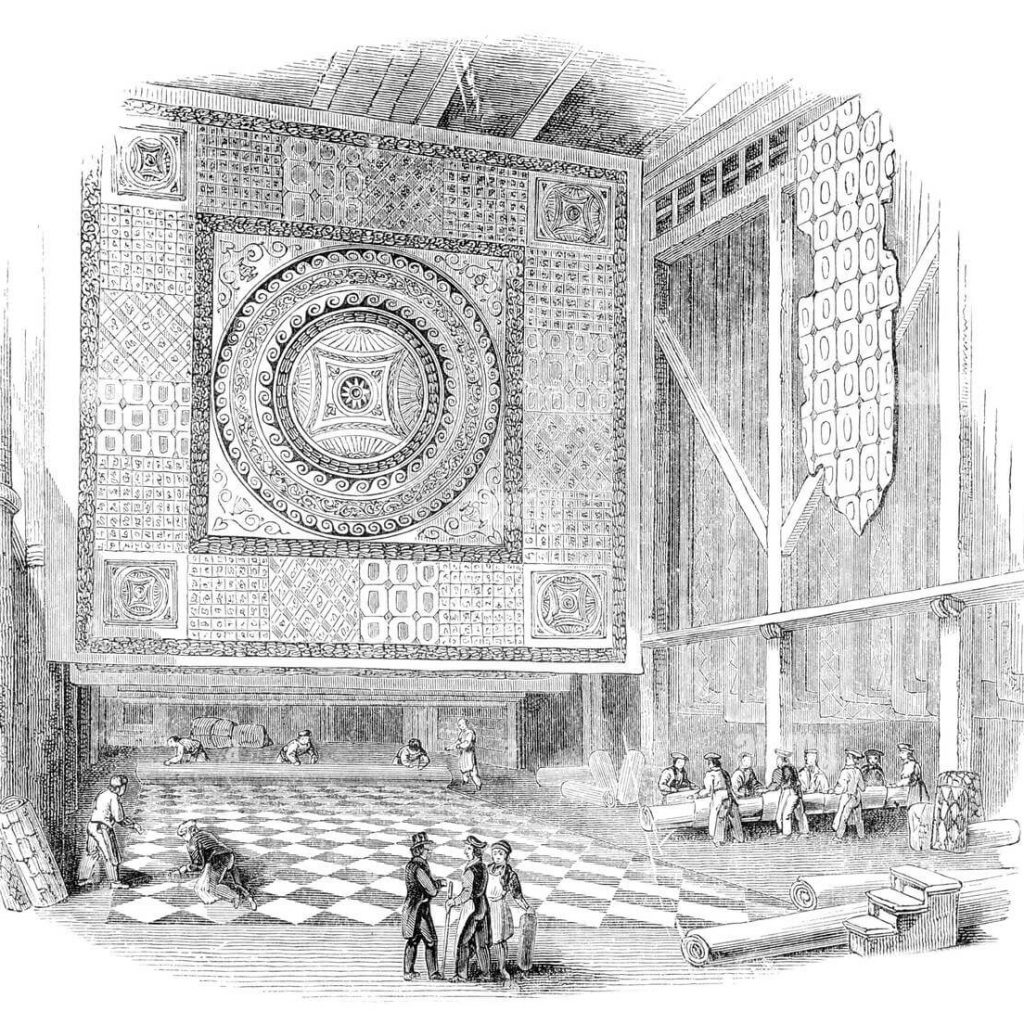 the legacy of
performance textiles
Waxed canvas rugs, called "oilcloth rugs" or "floorcloths," were widely used in 18th- and 19th-century English and American households up and down the social ladder. They were elegant performance textiles for the home, decorating rooms and shielding floors against wet and dirt.
To make them, canvas panels (including discarded sails) were hand-painted or block-printed and made water- and scratch-resistant with oils and waxes. The finished rugs added an element of style to any space and could be kept clean with a broom and a mop.
The age of the floorcloth entered an increasingly laborious stage of pre-industrial production. It faded away with the introduction of linoleum in the 1850s. Today, coated canvas rugs continue to be hand-made by a small community of artisans as a form of practical art for the floor.
Actually there are similar practical inventions and applications in textile history that you are probably familiar with. They include waxed raincoats (think British all-weather jackets) and case luggage covered in waxed canvas (think French luxury trunks).
THE BEST POSSIBLE
FLOOR COVERINGS
We aimed to revive the life-improving benefits of waxed canvas rugs and to make them broadly accessible and affordable to contemporary audiences. So we turned to cutting-edge, sustainable means and materials of production.
Martina began to research modern performance textiles and high-tech printing and finishing applications. Public funding enabled her to recruit industry expertise in experimenting with different types of textiles, primer and finishing applications, digital printing technologies and, crucially, surface pattern design. We attended trade shows and travelled extensively to meet suppliers who would go the extra mile with us in defining and implementing specs and build a sustainable and eco-friendly product.
The foundation of Love a Duck is the result of our collective research and development efforts. Rugs for Life! We are dedicated to making the best possible floor coverings that take the frustration out of the daily crunch due to their care-free, attractive and personal design.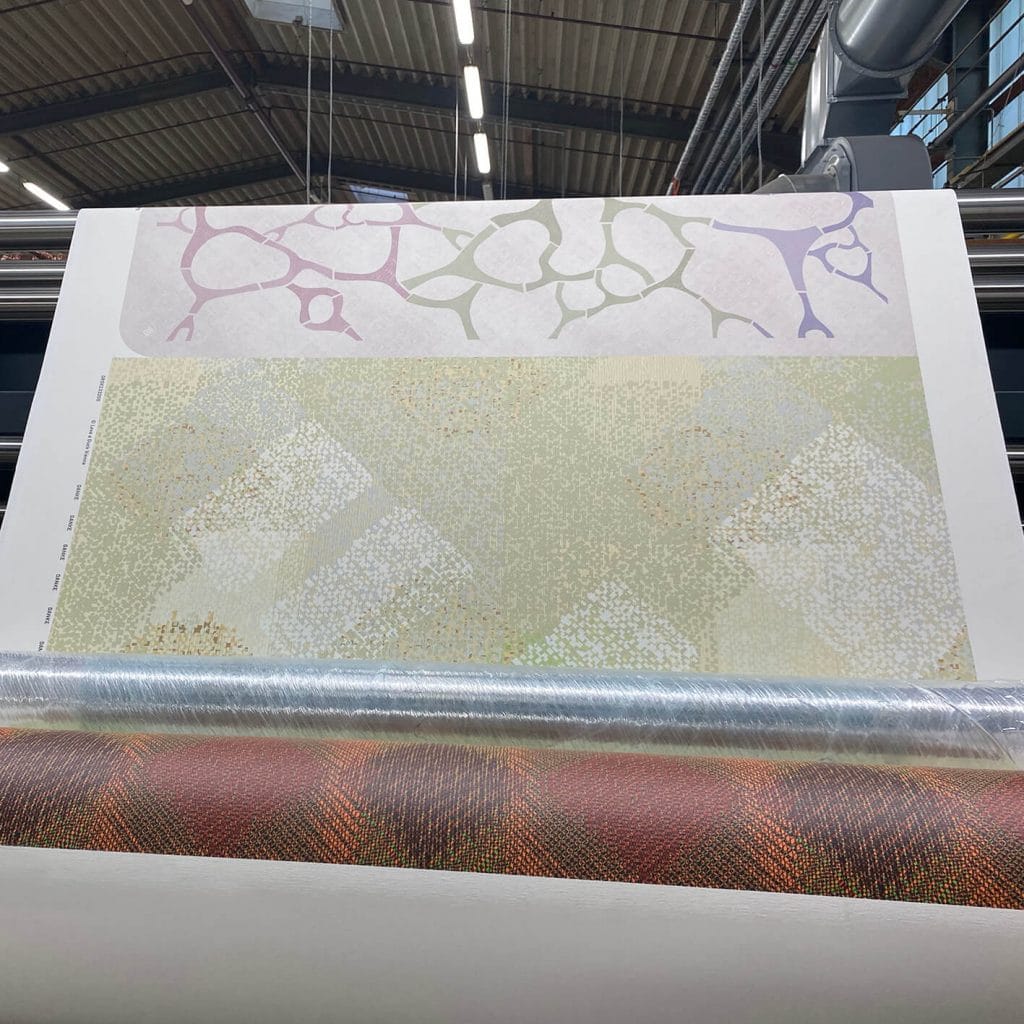 Simply beautiful and easy to wipe clean: There's a lot of love in every Love-a-Duck and a patented LOVE A DUCK® multi-layer construction that makes every day shine.
Wipeable
water, dirt and abrasion resistant coating
The surface of each cotton canvas rug is protected by a durable polyurethane top coat (think vegan leather).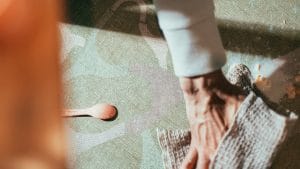 Natural
densely woven cotton canvas on wool-blended felt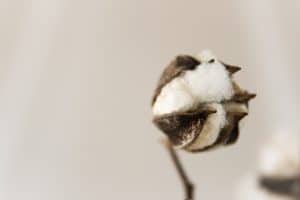 Cotton and wool make up 86 % of the main rug parts. Synthetic components are only used where necessary.
Individual
made to order designs and formats
We produce on demand. Choose your favorite design from our original collection. Or reach out for custom versions.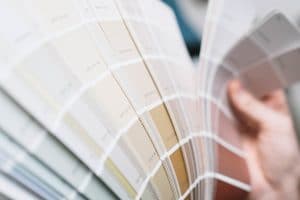 Hygienic
dust and mite repellent surface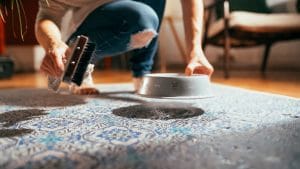 Our products are resistant to dust and mites and free from vinyl, PVC, phthalate, formaldehyde and lead.
Sustainable
durable and recyclable quality materials
Currently, 72 % of each rug can be recycled and 28 % can be reused.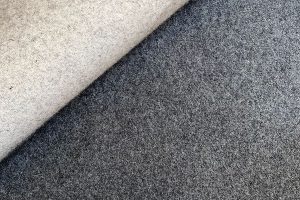 sturdy Sailcloth
for your home
The word "duck" denotes a very robust, tightly woven plied-yarn cotton canvas that is the base fabric of our floor coverings. Used as sailcloth, this canvas fueled international seafaring before the dawn of the steamship age. It was called "duck", or "numbered duck", after the Dutch word "doek" [duk] for "cloth" or "canvas". "Lord, love a duck!" is a retro expression for "Wow!" or "What a surprise!" You can find it in some of the best-known works of famed authors James Joyce and P. G. Wodehouse.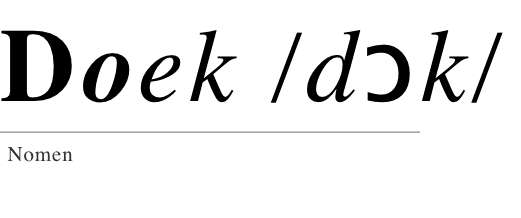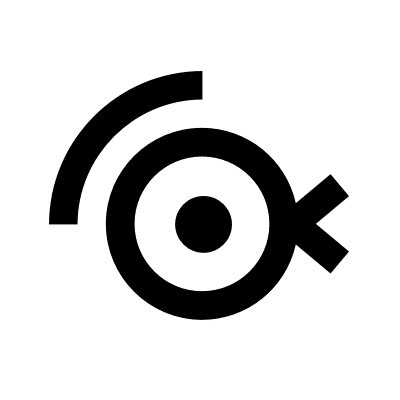 Meet Dudley,
our signature duck
Our little signature duck has a warm personality and adds a whimsical mark to the rounded corner on the bottom right of each original Love a Duck rug.